FREQUENT
QUESTIONS
POSTED 23 JAN 2017
Why do I need a permit to carry a firearm in Colorado?
Colorado Statues require a permit to carry a concealed firearm. It is a misdemeanor offense to carry concealed without one in the State of Colorado.

What proof of reason do I need to show the sheriff that I need a permit to carry a gun concealed?
In the State of Colorado you do not have to have a reason to carry a concealed handgun.

Should I take a handgun class?
A Firearms training class is required to get a handgun Concealed Carry Permit (CCW) for the State of Colorado. A training class is necessary to learn safe handling and storage procedures, plus CCW shooting techniques and the Laws regarding Carrying Concealed. Advanced shooters to include: Military Police and Special Forces trained marksman have learned skills in our classes they did not have before attending our school.

What is the process to get my permit?
1. Take our 8 hour Class.
2. Fill out a permit application from the county you live in (We provide it for you)
3. Contact the sheriff's office in the county you reside. We provide the phone numbers for all of Colorado counties. Take with you the required funds in the manner the sheriff tells you.

I donít need a permit because I think it is macho to carry my gun out in the open.
When you carry your gun in view of the public, you take away a tactical advantage. Letís say people were going to rob a place and you are last in line. When they come in with drawn weapons and see the clerk armed with an ice cream scoop and you with your .45 strapped to your side. They probably will shoot you and then take out the clerk. Keep the perpetrators guessing by keeping yours concealed till you need to use it. Donít lay down you aces to just get the ante.

Do I have to take a training class if I am on active duty in the military?
If on active duty, assigned to a military post in Colorado on orders, are in possession of a valid active duty military ID card, and have proof you have had handgun training in the military you are not required to take a class in the State of Colorado. But, PLEASE, take our class. We give Active Military a free class attending WITH A FULLY PAID SPOUSE. Military retirees receive a $75.00 discount. Only One discount per person.
Shooting in civilian life is far different than Military Rules Of Engagement (ROE). If you do not know Colorado laws for concealed carry you could get yourself in very serious trouble. We cover Colorado Law and rules in detail as well as awareness levels and the use of deadly force. Many service men and women have been grateful they took our class.

How long is my training certificate valid for?
Our NRA Basic Pistol Course Certificate and our Colorado School of Firearms Certificate with raised seal are valid for a period of ten years from the date of issue.

Is my permit good in other states if I travel?
A Colorado CCW Permit is valid in other states that have reciprocity (A State to State agreement). Currently your Colorado Permit is valid in 33 states. In the state of Vermont, no permit is needed. Click on the RECIPROCITY BUTTON AT THE TOP OF THE PAGE, And you will get the information needed. The Colorado Statutes are there also.

After I get my permit, when does my permit expire?
5 years from its issue date and it can be renewed for an additional 5 years for $50.00.

What are the age limits to obtain a permit?
An applicant has to be 21 years or older to obtain a permit in the State of Colorado. There is no maximum age limit. Colorado Residents under the age of 21 years can apply for a permit due to possible threat danger to that person. If you are under 21, you may take our Concealed Carry Class, and then apply for a permit on your 21st birthday. We have had 12 and 14 year young adults in many of our CCW Classes. Our school requires any person under 18 to be accompanied by their parent or guardian.

What about a requirement to register my guns?
Colorado does not require at this time to register any gun you obtain by sale or gift nor does it regulate the type of gun you may own. If you want to purchase a .50 caliber sniper rifle, it is ok. Purchases of machine guns are also authorized but there is a BATFE tax on each purchase and you must obtain a CLASS III license to own a machine gun.

Do I need a gun to attend a class at your school?
No, and at our school, we would prefer you do not go out and buy a gun until after our instructors show you some of the handguns available and for your use at a donation. We will get you on the right course to select a handgun for (CCW).

Do I have to take a test to get a permit?
The CCW class is designed for the INTERMEDIATE shooter because our shooting techniques are proven to advance all levels. No shooting or written test is required to get a Colorado Permit. But, to obtain a Colorado School of Firearms LLC Certificate, you must pass our range required shooting test. Our school is dedicated to produce students that have the necessary skills, knowledge and attitudes to be responsible when carrying a handgun. If we cannot certify you are competent with a handgun, we will not sign and issue you a Certificate. If you are not competent with a handgun its better if you do not carry one.


What other courses does your school offer?
Our NRA Basic Pistol and Rifle Course are both 8 hours in length and Give You The Basics in firearms use and safety. They will take a Saturday or a Sunday to complete. They both have a written test that students should score 90% or better s well as a Live Firing Test.. This is a beginners Course for Firearms Safety.
Our Home Defense Class is 8 hours in length and has a shooting test with a shotgun. We teach how to safe the home as well as protection.
Our Trap Shotgun Course is 8 hours in length and requires a shooter to hit 10 clay pigeons in a row.
Our Advanced Tactical Pistol Course is 16 hours in length and requires a student to hit moving targets while on the move. This class teaches skills necessary to save you life in a confrontation with a criminal trying to take your life. It is taught on a Sat and Sun.
Our Range Officer Class teaches skills necessary to conduct a live fire range.
Our NRA Instructor Course teach students to be certified to teach basic Rifle, Pistol Home Firearm Safety Range Safety Officer and Chief Range Safety Officer as well as a Refuse To Be A Victim Seminar. and SOON COMING, shotgun classes.
If you want to learn a subject, study it. If you want to master it learn to teach it.

More information
Please call one of our instructors at 719-229-9808 or 719-339-7777 for more information about our extensive school curriculums.

PLEASE SCROLL DOWN TO SEE ALL OF THE CONTENTS
COLORADO SCHOOL OF FIREARMS LLC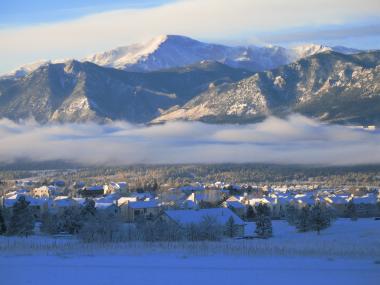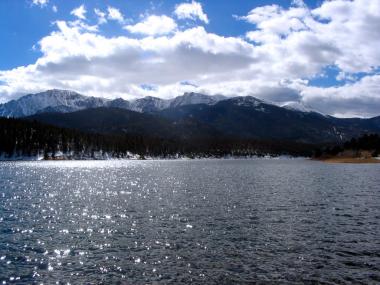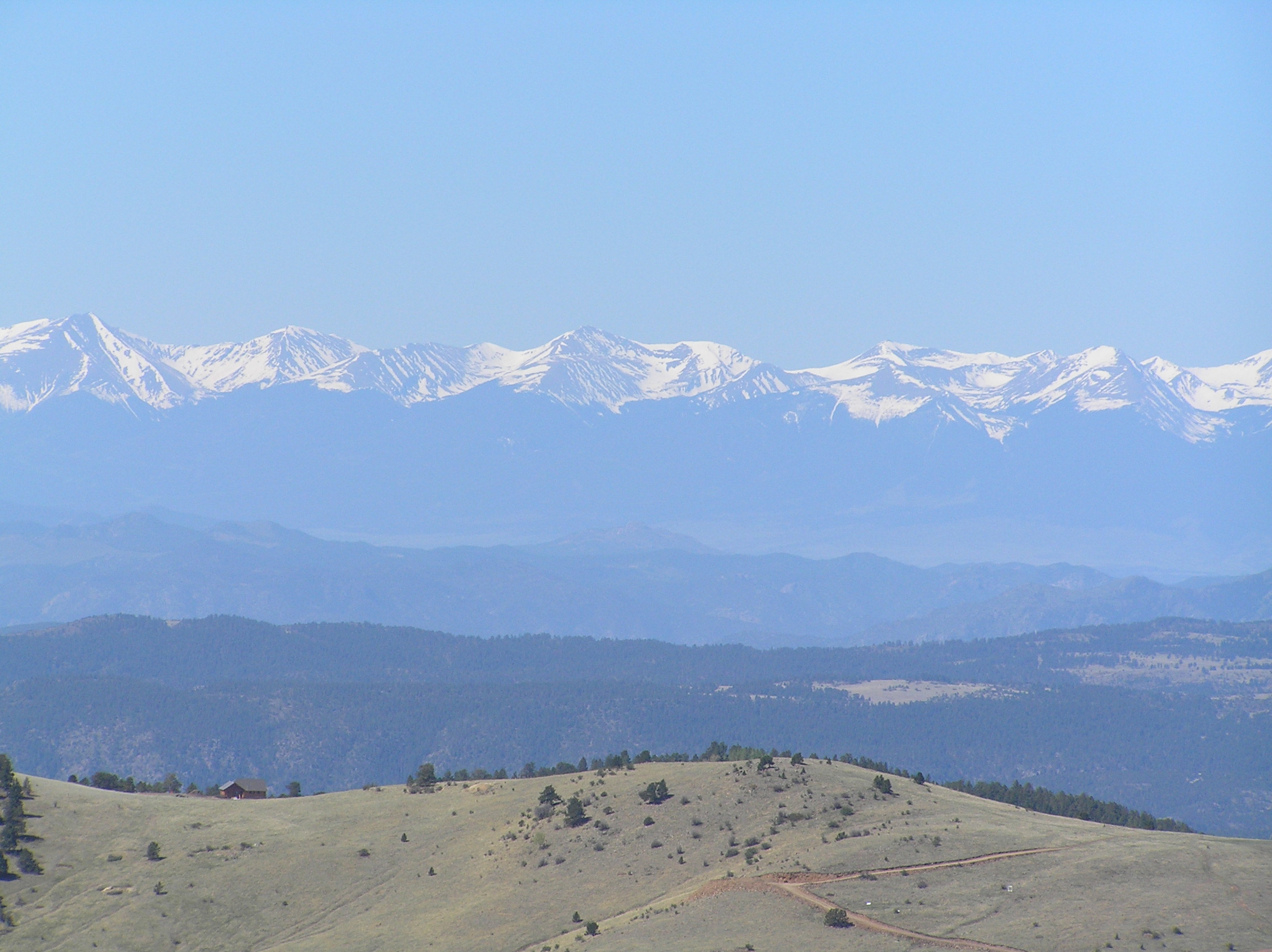 Please Browse Our Links For Your Pleasure